A friend of mine from Belgium kindly sent over some Catrice nail polishes! I had to try Sold Out Forever since it's a very close dupe of the famed Chanel Jade. It's a lovely, minty green with a very subtle shimmer (wish I had been able to capture it in pictures).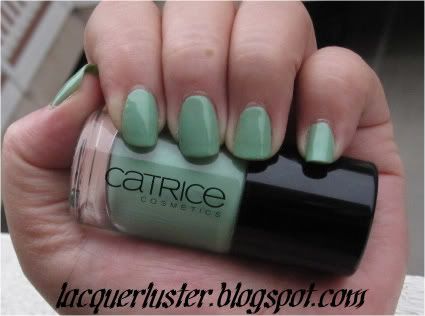 This is two coats. I love the color in the bottle, but I'm not completely sure if it works with my skin tone yet.
The formula seemed pretty typical of my experience of creams so far--a bit thick and streaky, but really not too bad. Can't wait to try the others, I really should have asked for more!