Hello everyone from Vegas! It's my first time here in maybe 20 years or so, and to celebrate I wanted to do something sparkly. I decided to try out my first holo: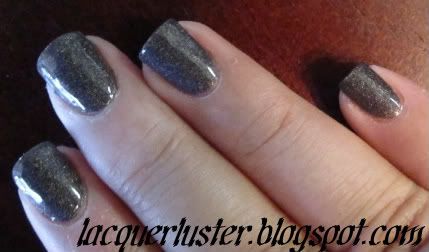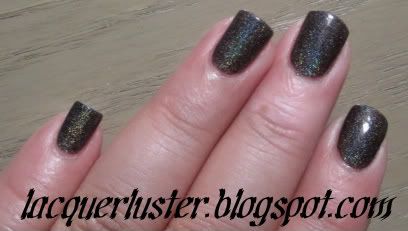 Diamond Cosmetics Chainmail Charm! It's even more sparkly and holographic in the sun, I can't stop looking at it! The base is kind of a dark, brownish gray and in the shade it looks like there is silver microglitter, but of course in the light it has that holographic rainbow effect. Love it!
The formula on this was okay, a bit runny but not too hard to work with. I am wearing three thin coats, but I think a lot of people could do with two.
I cut my nails and I'm still getting used to the length and shape, but I think I like it!