I did my first French today! I tried using the guide stickers but it messed up the polish and I was too impatient to wait until it was completely dry, so I free-handed it.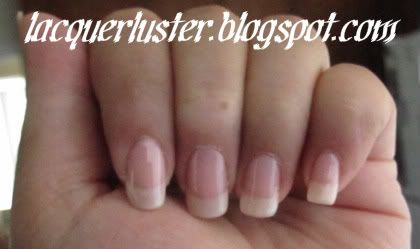 It ended up looking a lot more "natural" than I had intended, partially because both polishes were more sheer than I had anticipated, partially because the "white" is actually a lot more cream than I thought.
I used Essie Petal Pink and Diamond Cosmetics Like Satin, two coats of each. Like Satin is only $1!
Here's my haul from the past couple of weeks!
Orly Plastix minis: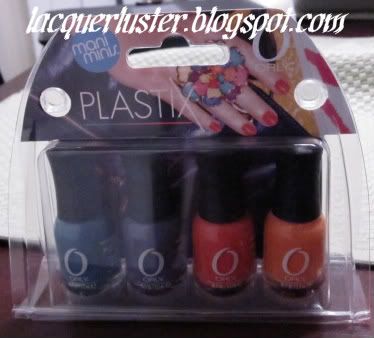 Essie Spring 2010 collection: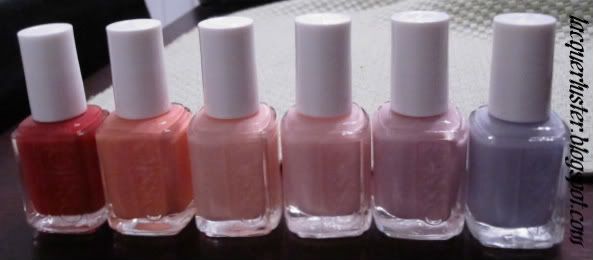 I put in a huge order with Diamond Cosmetics and also bought a Dior polish on ebay, hopefully they get here soon!