My first matte/satin polish: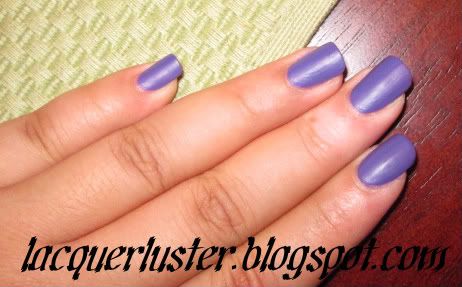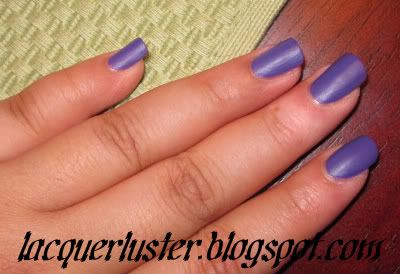 The formula on this one is pretty good, not too thick or liquid, easy to work with. This is three coats, but I tend to do really thin layers so this is probably the equivalent of two normal coats. The finish is satin, not super matte and not glossy. I'm not sure how I feel about it yet, I think the fact that it's purple reminds me of latex clothing, like a latex fetish for your fingers. I think this would look cuter on short nails.
I bought a pack of the Plastix minis, so I'm excited to try the other colors. I think the satin (or latex, as I like to call it) finish would look better on the brighter colors.