I have to admit that at first the whole "mannequin hands" trend didn't appeal to me, but now I think it looks very chic and modern with the right shade. Not sure if this is it for me, but here is Dior Nude Chic: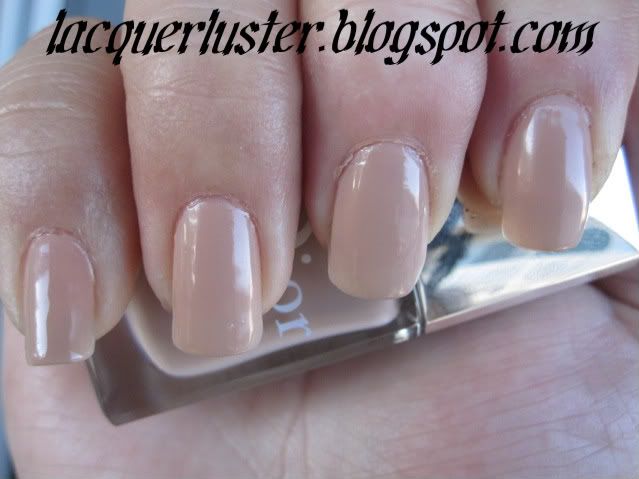 It looks a bit more peach in some lights, but I think overall it's an okay nude for me. I might look into something a little darker and less pinkish. The application was good, but pretty sheer; this is three coats. I scored this on ebay, unfortunately I do not think it is available in stores anymore.
Hope everyone has a nice weekend!