Didn't have time to post this before the trip, but here it is, Orly Royal Navy: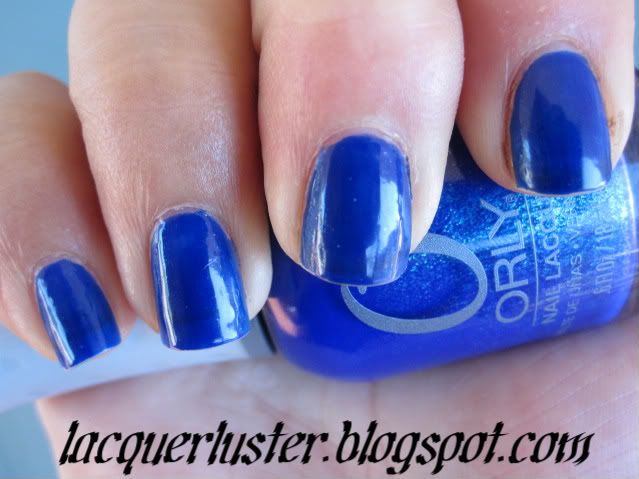 It's a very pretty blue if you're looking for something kind of plain. It looks like a bright royal blue in some lights (like in the picture), but dark navy in others. There's also some turquoise microglitter that didn't get captured in the photo. This is two coats and you can see VNL. I put on a third later and it was a little better. Because the color is so dark it's really not very noticeable.
Here's my recent haul!
L to R: MAC Jade Dragon and Rain of Flowers (from the current F/W trend collection), and Vestral White from the Hello Kitty collection (found it at an outlet).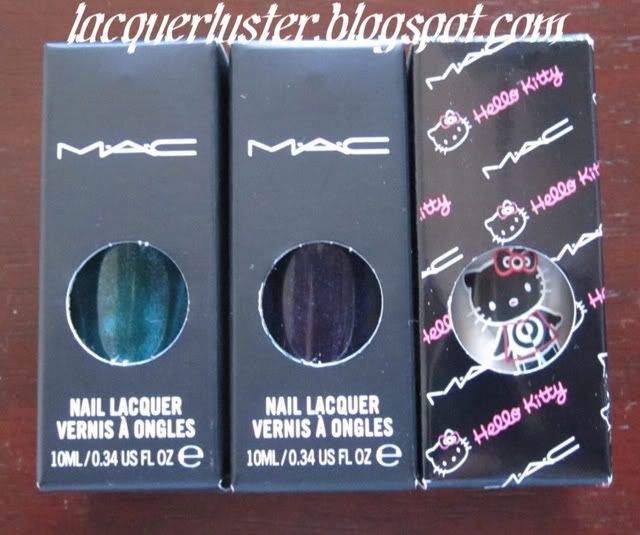 While I was gone, I received my Orly Cosmic FX polishes from Transdesign: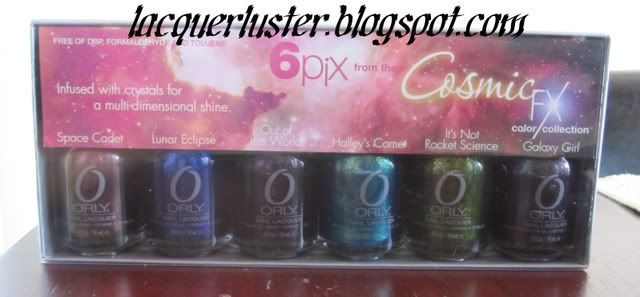 L to R: Space Cadet, Lunar Eclipse, Out of this World, Halley's Comet, It's Not Rocket Science, Galaxy Girl
I'm really excited to try all of these! I will try to have swatches of the MAC ones w/in the next few days and then the Orly ones after that.
Hope everyone's ready for fall!