Hello everyone, back from Vegas! While I was there I stopped by the outlets and picked up some polishes. (Dior Sweet Orange is also included even though I bought it a little while ago):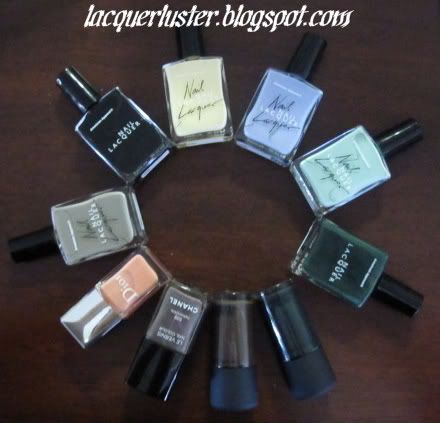 Clockwise: American Apparel Mouse, Hassid, Butter, L'Esprit, Office, Hunter; MAC Beyond Jealous and Rich, Dark, Delicious; Chanel Paradoxal; Dior Sweet Orange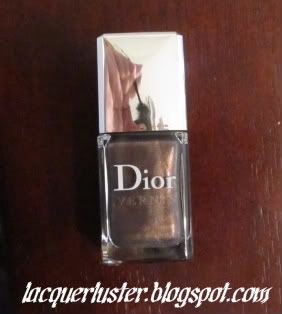 ...and the elusive Dior Lemon Balm! I've wanted this for a few weeks now but of course it was sold out everywhere and selling for almost twice the retail on ebay. Luckily I won it for just a little more than retail!
I am super excited to try Lemon Balm of course, and Paradoxal is my first Chanel polish. Honestly, I don't necessarily think that high-end polishes are better than drugstore brands and I am often completely satisfied with cheaper dupes, but both the Dior colors and the Chanel are quite unique; I was unable to find anything just like them.
Okay, now I'm really going to try not to buy anymore until the next RBL sale, which I suspect is in December. It's only four months, right??